Apex Legends Season 14 Release Date, New Character, Patch Notes & Map
When Apex Legends Season 14 launches, a tonne of changes will be made to the game. You can anticipate a brand-new character, a tonne of patch notes, and improvements to the Kings Canyon area.
All right, everyone. The much-loved multiplayer online shooter from Respawn Entertainment will shortly receive a significant update in Apex Legends Season 14, which the creators have given the codename "Hunted."
Since the debut of Apex Legends Season 14 is rapidly approaching, there is already a wealth of information available. To learn more, read our helpful guide below.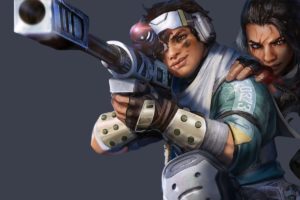 The release date for Season 14 of Apex Legends
The creators from Respawn have announced that Tuesday, August 9, 2022, will mark the launch of Apex Legends Season 14.
The precise launch timing for this Season has not yet been announced, but based on historical performance, we anticipate the new content will begin to roll out at around 5 o'clock in the UK.
Meet Vantage, a new character in Apex Legends Season 14
As soon as Apex Legends Season 14 launches, a new legend will be added to the game; thus, we'll need to update our list of Apex Legends characters.
The real name of the new legend, Vantage, is Xiomara "Mara" Contreras. She was raised on Págos and is an expert sniper who "learned the hard way to become the ultimate survivor."
She has three special moves at her disposal. She uses the abilities Echo Relocation as her Tactical, Spotter's Lens as her Passive, and Sniper's Mark as her Ultimate.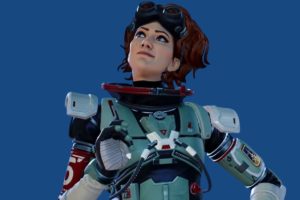 Level cap increase and patch notes for Apex Legends Season 14
Respawn released a plethora of information in advance of the update's release in these early this Season patch notes.
Respawn has promised a "reforged" Kings Canyon map, a raised level cap, and a new battle pass for Season 14 on the game's official website (click that link to see it for yourself). Additionally, the creators have guaranteed that the update will correct "many issues and bad end circles."
The most significant advantage for devoted gamers may be the new level cap in Apex Legends. With this adjustment, players can loop through levels 1 to 500 four times, raising the game's level ceiling to a mind-boggling 2,000.
Kings Canyon in Apex Legends Season 14 has been "reforged."
Respawn has already written a comprehensive blog article about the updates to the Kings Canyon map, which covers everything from new points of interest to improved lighting.
Relic, the name of the leading new point of interest, was created to stop the map from feeling too small and to "bring back gameplay that many players enjoyed from the original Kings Canyon, but with a POI more suitably scaled. For the overall health of the map."
The Kings Canyon map has also undergone changes that should help it feel more modern. These changes include the existing points of interest, Cage, Hillside, and Relay. Additionally, rotations and loot drops have changed, and the lighting and graphics of the map have received a "huge improvement." A new elevated walkway, two additional sets of steps, and two additional zip lines are also visible.
Trailer for Apex Legends Season 14
You can get a good summary of what's new in the this Season teaser below and a look at some post-update gameplay footage. Take a look at this while you wait for this Season 14 to launch on August 9:
Follow us on Twitter
Also Read: When will be Welcome to Eden Season 2 Arrive on Netflix